Is Your Organization Functioning at Its Highest Levels?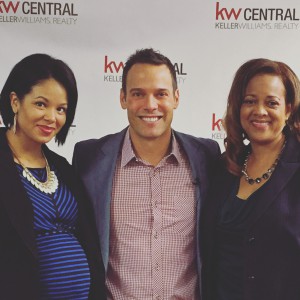 If not, let Joel and his team at WINologyTM Performance Group transform your organization and watch it evolve into a pinnacle of success!
On his journey to becoming a world-class martial arts champion, a successful motivational speaker and an author, Joel developed a systematic, proven approach to winning in life he calls WINologyTM. Using what he's learned, he founded WINologyTM Performance Group to help organizations of any size accomplish more, overcome obstacles, best the competition and work together more collaboratively.
Using the proven, step-by-step principles from WINologyTM, Joel and his team will show your organization how to develop a culture of winning.
Customized Training
Joel and his team do not deliver one-size-fits-all training workshops or seminars. They consult with you and delves into what challenges are facing your organization. Where has it been successful and where does it need to change? How well do your employees and departments work together?
Joel and his team will identify specific steps for everyone in your organization — from the highest executives to managers to front-end staff to back office employees – and work with them every step of the way.
It is not simply enough to talk about making positive changes. Joel and his team will teach every member of your organization how to think and act like a world-class competitor. 
Just as a champion athlete must fight to achieve success, Joel and his team will help your members learn how to intelligently and skillfully come out swinging against your competition and any obstacles that stand in the way of success.
As a result, individuals, teams and departments will understand how their behaviors are intertwined and contagious — and how it feels to taste success as a group. And once they taste success, they will become voracious consumers of victory, which will transform your organization's culture into one of relentless achievement.
What Others Are Saying About Joel
"When I asked Joel to come and speak to my group, I was looking for us to execute as a team at a higher level because we had a new retail competitor coming into our area. After Joel completed his sessions with our group, I saw immediate positive changes.
"COMMUNICATION became clearer between all of my leaders amongst each other, up to their superiors, as well as down to their team members. I also feel that this helped us to be more open with each other in how we handle disagreements, conflict, and pass along constructive feedback, as well as acknowledgement and appreciation to each other, and our team members.
"PLANNING and STRATEGIZING improved significantly
as we moved from being less reactive, and more proactive on a regular basis.
"VISION, and bringing ideas from merely a thought to fruition is very easy for us to make happen.
"PROBLEM SOLVING comes much easier to us, as we decide amongst each other what is right for our team, and right for our store (ego is not a problem in our operation), irregardless of who the best idea comes from.
"TEAMWORK and UNITY has never been higher in our store. SHARED FATE, which is a cornerstone of how we do business, is not just a catch phrase that sounds good, but is thriving, and taken seriously amongst our entire team. And PRODUCTIVITY has improved, as we better focus on the 80/20 rule day to day.
"TRAINING and DEVELOPMENT has become a bigger emphasis, as we committed to this early on this year to make sure our team had the information needed to perform their jobs the very best they could. Because of our commitment to this, we have sent out highly qualified leaders that possess a system to duplicate themselves, and train other highly competent leaders.
"I have been in retail for over 30 years, and this is one of the best groups of leaders I have had the pleasure of working with in my entire retail career. We have taken significant strides in how we do business in our store, and Joel's teachings were THE key that unlocked the door to our next level of success.
Thank you, Joel!"
David Hollie;  Store Team Lead, Whole Foods Market
Contact us to learn more or schedule a training session or workshop with Joel and his team!